Patterson Schlotterer Medical Group formally DBA Armadillo Pediatrics and Currently Panda Pediatrics and Adolescent Care has been providing excellent primary medical care in south Phoenix for 23 years. Our name changed but, our goals and commitment to excellent medical care have not.
The decision to establish Panda Pediatrics in south Phoenix grew, out of our commitment to provide medical care to an underserved area. Our goal is to provide care to all pediatric and adolescent patients regardless of their ability to pay.
Panda Pediatrics is committed to providing preventative care to children and adolescents. Our goal is to provide highly personalized, best care practices, and treatments to all our patients. To end, we will maintain a highly trained, warm and caring staff. We are also committed to the American Academy of Pediatrics home model, which refers to the delivery of advanced primary care, with the goal of addressing and integrating high-quality health promotion, acute care, and chronic management in planned, coordinated, family-centered manner.
We are the home for the health care of your child.
---
Dr. Edward L. Patterson
Edward Patterson JR. MD, FAAP is a board certified Pediatrician and fellowship trained Pediatric Gastroenterologist. He has provided care in the Phoenix area since 1993.
He graduated from high school in Germany at Berlin American high school. After high school, he enlisted in the United States Air Force. After serving four years in the Air Force he went to Northern Arizona University in Flagstaff Arizona. He went to medical school at the University of Arizona. His pediatric internship and residency were at Henry Ford Hospital in Detroit Michigan. Finally, he did a Pediatric Gastroenterology fellowship at Children's Hospital of Michigan.
Dr. Patterson, like most doctors, keeps up to date with medical information through continuing medical education. He is a member of the American Academy of Pediatrics and participates in their maintenance of certification (MOC). With memberships in the American Gastroenterology Association, North American Society for Pediatric Gastroenterology, Hepatology and Nutrition.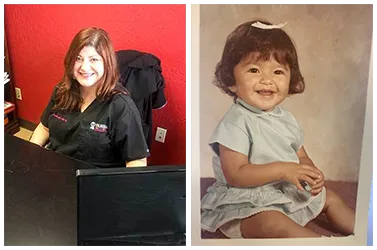 Joanne Padilla, PA-C
Joanne Padilla PA-C is an Arizona native, growing up in Flagstaff, Arizona. She attended the University of Arizona obtaining her Bachelor of Science in Health Sciences degree in 1997. Joanne then earned her degree in Physician Assistant Studies from Midwestern University in 2002.
Joanne has been practicing in the underserved community for over seventeen years and found her home with PS Medical Group DBA Panda Pediatrics & Adolescent Care while on rotation as a PA student.
Joanne is an Ambassador for the National Health Service Corps and has been practicing for PS Medical Group DBA Panda Pediatrics & Adolescent Care since 2002 as a Physician Assistant specializing in pediatric and adolescent care.
Joanne enjoys spending her free time watching her youngest son play college baseball and traveling with her husband Robert. Joanne is an active volunteer in the community and spends her time helping others at St Vincent De Paul in Phoenix.
---
Julia K. Saenz, Office Administrator
Dulce Ramirez, MA. Medical Administrator
Lupita Soto, Front Office Member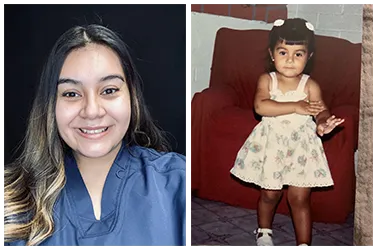 Claudia Saucedo, Medical Assistant
Icela Puente, Billing Specialist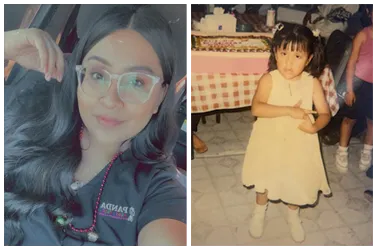 Vannesa Rivera, Medical Assistant
Yajayra Hinojos, Medical Assistant
Fatima Mancillas, Medical Assistant